RMIT RUSU Real Foods Cafe, VIC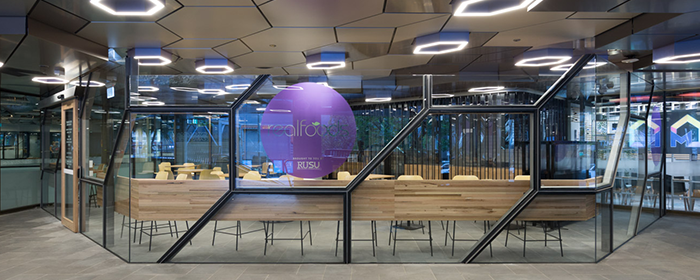 RMIT RUSU Real Foods Cafe, VIC
Prime Build were engaged to deliver a new intricate and detailed glazing façade for the RUSU Real Foods café designed by Maddison Architects.

This exciting project was highly architectural with unique glazing panels and a "honeycomb" structure, testing the capabilities of what could be achievable in such a short time frame.
The façade was constructed within a live tertiary environment with many stakeholders occupying the surrounding offices and businesses.The new façade also included high quality timber joinery wrapped around the inside of the glazing to accommodate for the cafés peak periods.
The project was delivered in full collaboration with RMIT's direct contractors and suppliers.
Client
RMIT University
Market
Education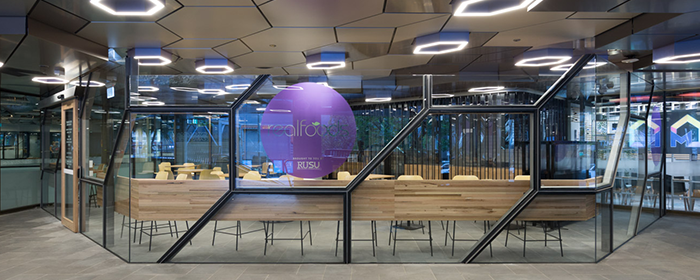 ---