Prime Build Office, NSW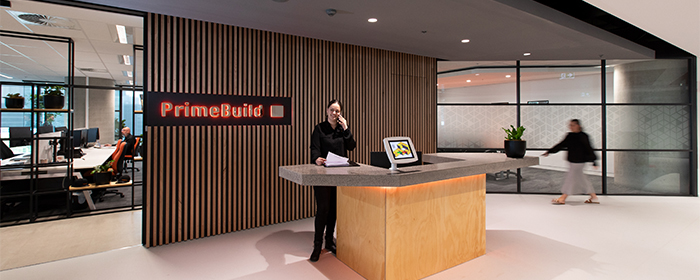 Prime Build Office, NSW
Located within Western Sydney University's Engineering & Built Environment campus, Prime Build's national headquarters

was carefully designed by the team at Conrad Gargett with simplicity, function and fun in mind. The Charter Hall developed; 6 Star Green Star building inspired us to follow suit and design our own Green Star rated fit out on Level 7.
Features which our own team delivered include polished concrete floors, open plan kitchen, spacious focused work areas and hot desk/collaboration zone, along with careful integration of the base build finishes to reduce waste. The front entry feature consists of sustainably sourced Victorian Ash timber battens and the cantilevered reception counter constructed using concrete with 20% 'recycled plastic bags' for aggregate!
Finally a carefully designed IT and AV system has been implemented, using the latest in MS TEAMS enabled equipment to make our users experience as seamless as possible.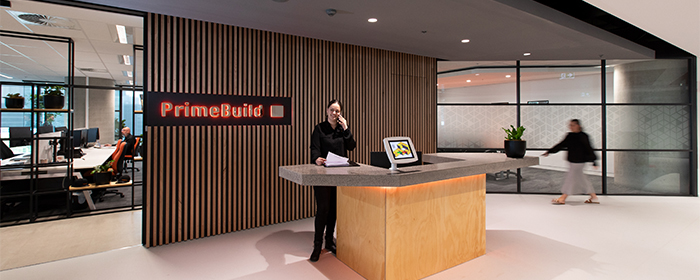 ---