Prime Build is dedicated to operating sustainably. Taking an active and conscious approach in how waste is managed onsite ultimately supports a sustainable future.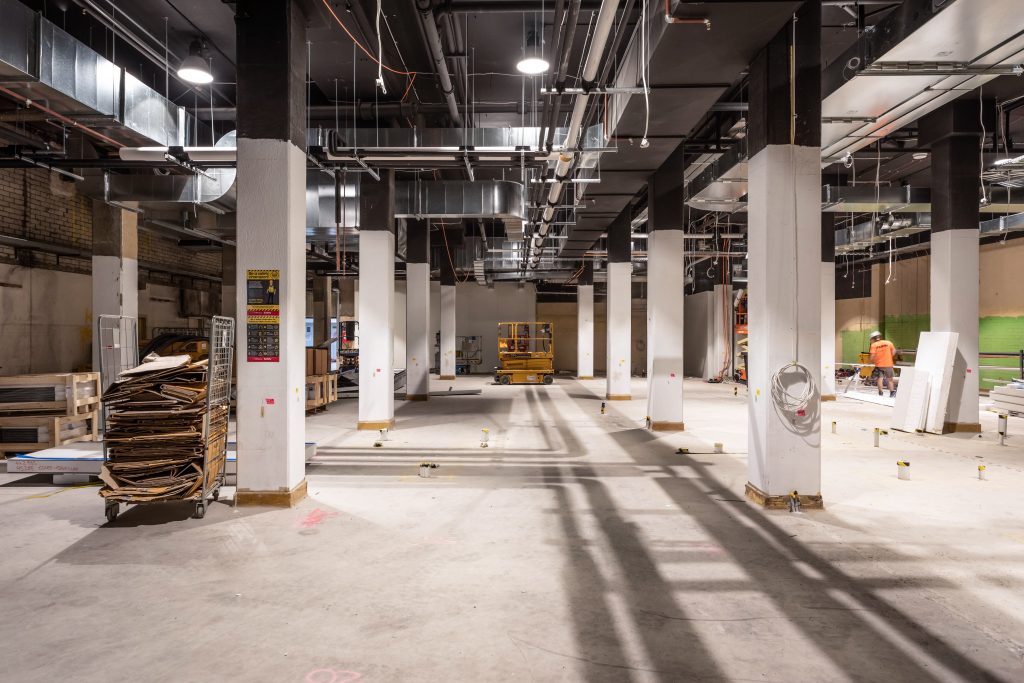 Prime Build's goal is for waste management and recycling to become inherent within all processes and operations conducted onsite and throughout the business.
Prime Build takes accountability for waste generated onsite and is committed to diverting it from landfill through onsite recycling. The Coles Supermarket extension & refurbishment at Edgecliff NSW has implemented the following strategies to deliver a sustainable project;
– Recycling blockwork from demolition
– Segregating metal for recycling
– Stockpiling cardboard for disposal in Coles' cardboard compactor
– Stacking pallets for recycling
– Separating foam from cool room panels for recycling
– Recycling plastic wrap from deliveries and material packaging in Coles' soft plastic recycling bins
– Maintaining a Bin Register to document quantities of recycled materials
– Developing recycling reports documenting waste diverted from landfill
The approach taken to manage waste and recycling is flexible and adapts to accommodate for the unique challenges each project presents.
Limited space allocated for bins, compound areas and material stockpiling are a common factors teams work through in order to meet recycling objectives.
At Coles Edgecliff, the project team navigated through a plethora of obstacles including;
– Stringent noise restrictions through day and night works
– Establishing waste management and recycling expectations with new subcontractors
– Developing alignment with client direct subcontractors regarding recycling objectives
– Balancing constraints from the lessor, multiple neighbouring tenancies and nearby residences
– Compact programme posing pressure to timeliness of bin changeovers
Prime Build's clients and subcontractors alike are aligned in Reinventing the Building Experience to minimise the impact of the build on the environment.
Prime Build are proud to be taking an industry-leading role in creating a more sustainable environment across Australia and will continue to seek out ways to reduce environmental impact.
Total of Waste Removed Onsite:
– General Waste: 96t
– Masonry Recycle: 70t
– Metal Recycle: 5t