Woolworths Welcome Gates Rollout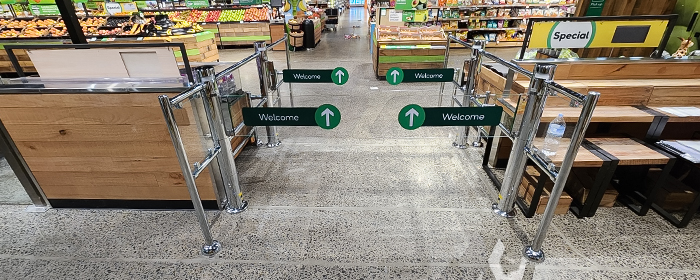 Woolworths Welcome Gates Rollout
Prime Build Rollouts team were engaged by the Woolworths Group to undertake both the PMO & Principal Contractor role to help address the increasing levels of stock loss experienced amidst challenging economic times.

The front of house security upgrade was delivered over 2 phases, resulting in over 400 store conversions nationally over a 22 month period. Works were coordinated through our Project
Management Office team to ensure design, statutory approvals, landlord approvals and logistics were managed in a timely manner and coordinated with the Woolworths Ops teams to avoid disruption to store operations. The successful installation of entry gates and associated works which included, floor repairs, relocation of existing produce fixtures/fridges, rework of existing trolley bays and relocation of EAS Antennas/data/media and power sources were carefully coordinated by our delivery team who took great pride in our extensive QA process to ensure maximum uptime of this important technology.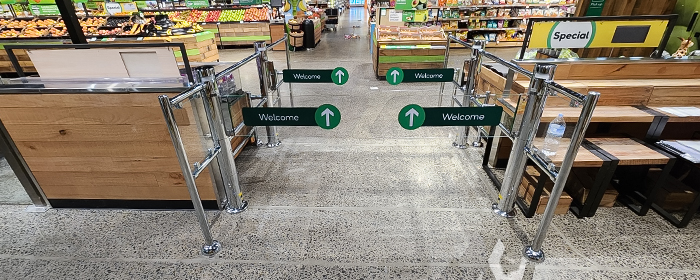 ---