Prime Build is thrilled to announce we are on board with leading industry wellbeing partner, Mates in Construction
Prime Build is proud to be partnering with MATES in Construction as we tackle one of our industry's biggest challenges, Mental Health, and Suicide Prevention. Prime Build recently invited MATES to our Subbie Summit which saw over 300 direct employees and subcontractors undertake the general awareness course.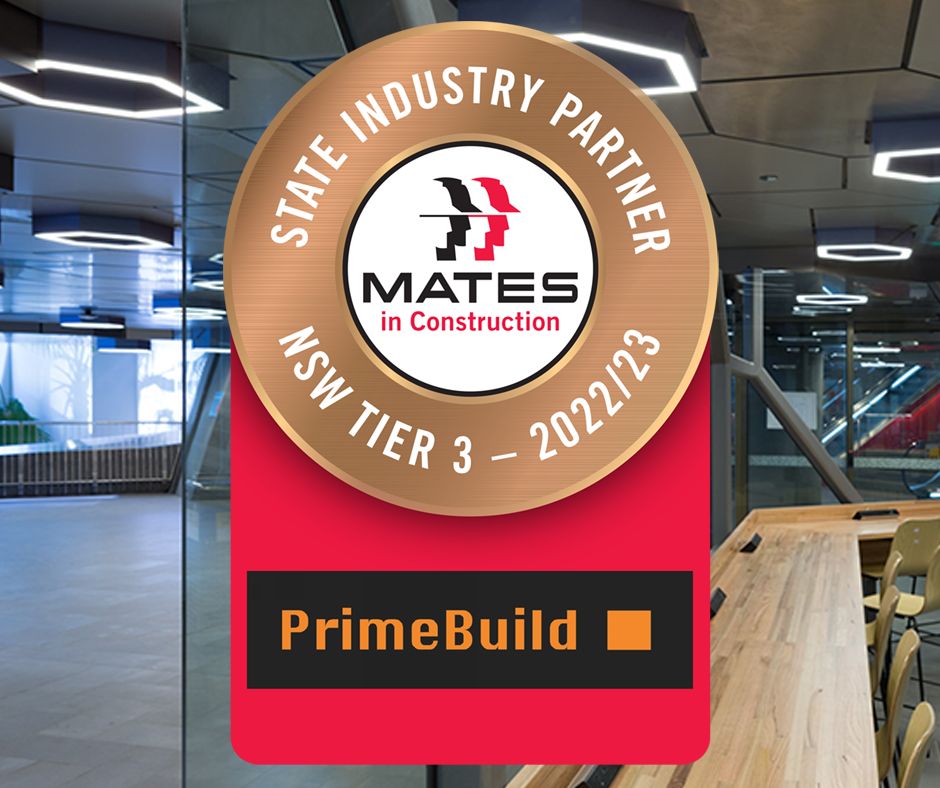 Prime Build deliver live environment and construction projects alongside 1000+ subcontracting companies per year in Australia. Our goal is to ensure all people who walk onto a Prime Build site irrespective of their employer, have the resources and support when times get tough.
Partnering with MATES in Construction gives our team the adequate tools to help us keep an eye out for one another and most importantly, create a safe space where we can open conversations with one another.
For more information about becoming a MATES Industry Partner: https://lnkd.in/g9XzNtG