With Southern QLD and Northern NSW going under, we immediately mobilised our team to the flood impacted areas to help out ALDI and BIG W with damage to their stores in Lismore and Toombul.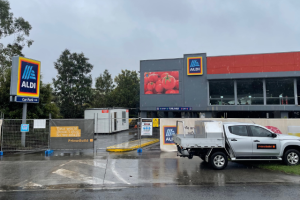 BIG W Lismore, ALDI Lismore and ALDI Toombul were all fully flooded and needed to be shut down to the public. After safely escorting the store staff to obtain cash and personal belongings, our site team got straight to work.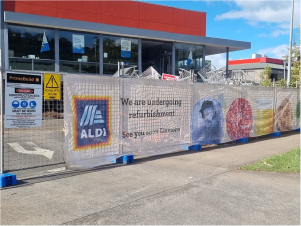 The team thoroughly scrubbed the store from top to bottom – removing fixtures, flooring and the damaged stock.
Next, all stores undertook site remediation, demolition and hygienist cleaning works.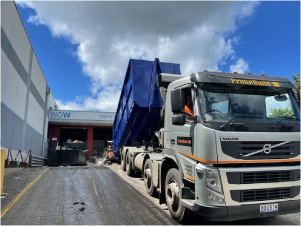 The team faced challenges with obtaining resources, landfill issues, biohazard issues and project hazards such as slippery floors and wildlife. Due to the immediate needs of the community, we pulled resources from other jobs to fulfill the needs of the Lismore recovery. Our management team paid regular visits to the flood impacted zones to assess and mitigate risk. We leaned on local suppliers such as waste centres and local subcontractors to help us get the work done.
The 1st stage of removal and defit was completed in about three weeks which has allowed the team to move to the next phase of fitting out the store to serve the community once again.
Prime Build is proud to support our ALDI clients in their time of need and continue to build a relationship with the local community while supporting local contractors in Lismore.