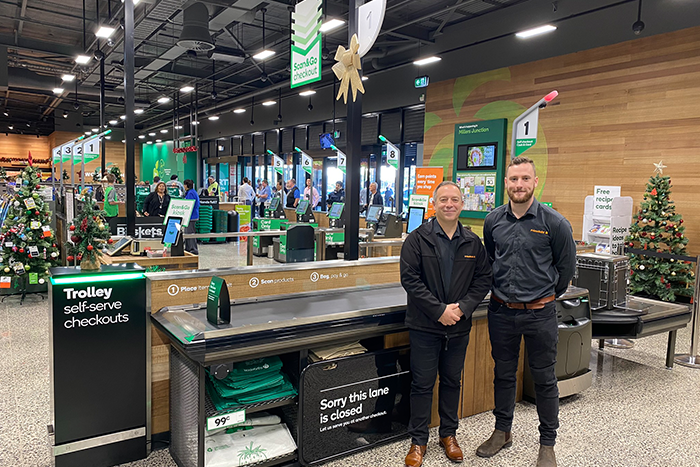 The first store of its kind in Victoria, Woolworths Millers Junction, opened yesterday with state-of-the-art technology. There are so many new and exciting features of this tech savvy store including Millie the spill detecting robot, electronic Scan&Go price tags and a number of new trolley self serve check-outs have been installed!
But the real show stopper is the Scan&Go kiosk which allows Woolworths customers to shop using an app and a trolley scanning lane allows the shopper to walk straight out of the store with their paid goods!
This project had unique challenges with Prime Build appointed as the Principle Contractor as the Base Build Contractor was still onsite – thank you to the entire delivery team for your massive efforts in making this Woolworths store look incredible.
As they are leading the way with technology in retail, it will also help to relieve busy stores that become over-crowded. Click here to read more!