Training for any job is vital. It provides employees with the know-how to go into work with confidence, prepared to do their best to get the job done.
Prime Build is honoured to partner with Woolworths, Omnia and Fujistu to be a part of an initiative that provides just that for people living with a disability.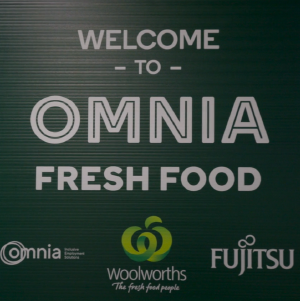 Omnia Fresh Food is a mini Woolworths store that is used to provide people with a disability the real-world retail experience in a controlled learning environment. The store itself replicates all aspects of a real Woolworths supermarket, from shelving for groceries to signage and branded Woolworths uniforms. At check out, grocery items are scanned using fully operational Fujitsu registers, creating skills such as customer service, money handling and organising, when bagging items – all contributing to literacy and numeracy skills.
The works involved included lightweight wall construction, glazing, shopfront installation, timber wall panelling, mechanical and electrical fit out. Upon completion, the store was tried and tested by students from Fujistu's existing program specialising in educating students with intellectual disabilities, sensory disabilities and autism.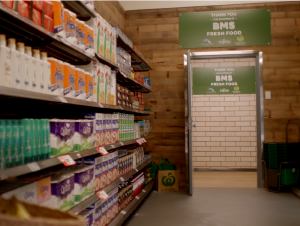 Prime Build QLD Construction Manager Ian Patten was there on launch day: "They had these kids in an environment that was completely foreign to them, and this incited tears and a lot of anxiety. But in a couple of hours, we watched them become more and more confident – they were stocking shelves, handling cash and all with a smile on their face which was great to see."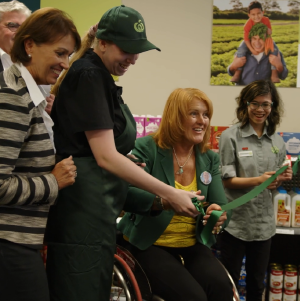 As a part of the team behind Omnia Fresh Food, we were able to give back to the community by offering up the skills and labour of our team. Both site and office employees embodied one of Prime Build's core values and came together as "One Team" to create an environment that is a push in the right direction for inclusivity.
Read more about this project at Omnia Inclusive