Front of Store Security Upgrade, National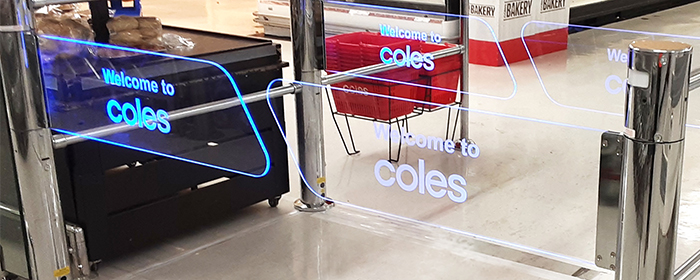 Front of Store Security Upgrade, National
To combat financial loss incurred by theft in stores, Coles Supermarkets required an agile, rapidly scalable partner to scope, design & implement their latest front end security measures.

Prime Build's established national operations, with our industry leading major rollout experience & in house shopfitting capability has seen the original 130 store scope expand to over 400 stores nationally, all delivered within 15 months of the original board approval.
Prime Build is responsible for design, internal & external coordination including landlord approvals, building permit, store communications, programming, delivery & WHSEQ of Coles' extensive upgrade program.
The scope of works includes installation of new entrance gates, glass balustrades, EAS gates, security monitors and floor repairs including strip & seal.
With around 20 sites being carefully executed each week, the health & safety of both contractors & store teams are top priority. An extensive internal audit program to accompany Prime Build's established training system has been implemented.
Live Environment:
As the program is delivered within trading stores 'after hours', every day the works zone is returned to fully functioning retail space, with a formal handover with the store manager taking place. In addition to this, we work with each respective centre manager to understand restrictions or procedures for isolations, slab penetrations etc.
Programme Management:
With over 30 years of retail rollout experience globally, our leadership is well positioned to take full ownership of our customer's requirements, managing the process from end to end, weekly reporting of progress & key risks to ensure the deliverables are achieved on time, within budget.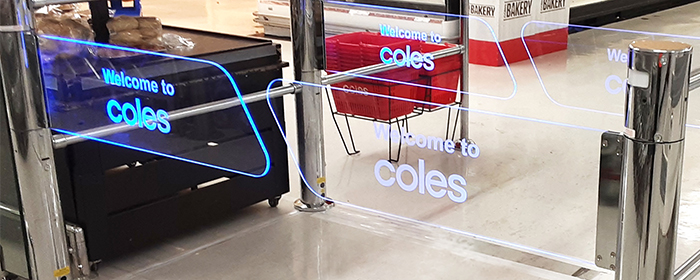 ---